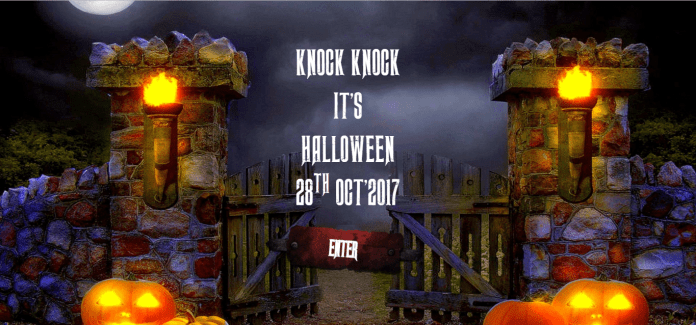 Knock, Knock… Halloween Season is on and we are ready to bring the spookiest experience for our guests with Saturday Night PriMa at Heiwa Heaven. Are you ready for this thrill, guys? Come on, come all, this is the time to experience the most unique Halloween event in the history of Jaipur.  To double your thrill, we have Sizzlin Scizzors with us as our make-up partner to provide the spookiest looks to you. Being the most renowned make-up experts of the town, they are all set with their tools to make you look Halloween ready.
SNP brings the most happening Halloween party this time with variety of activities, services and surprises. Get ready to groove with the most popular DJs of the country- DJ Suketu and DJ Minaz on the most popular numbers of all time. You will get everything that you can imagine in a Halloween party. Unlimited Food, Music, Dance & loads of fun that will make your Halloween Celebration unforgettable.
What makes it unique is the option to get your exclusive spooky Halloween make-up by Team Sizzlin Scizzors, one of the best names in town for Salon, Spa and Make-Up Services. To further glorify this event and make it more related to Halloween we are bringing Themed food for you. Yes, come to the party and experience the spookiest looking food by the finest caterers MA'S Cuisine. Relax your souls in VIP Lounges and get On Table Service to get the VIP feel for the night.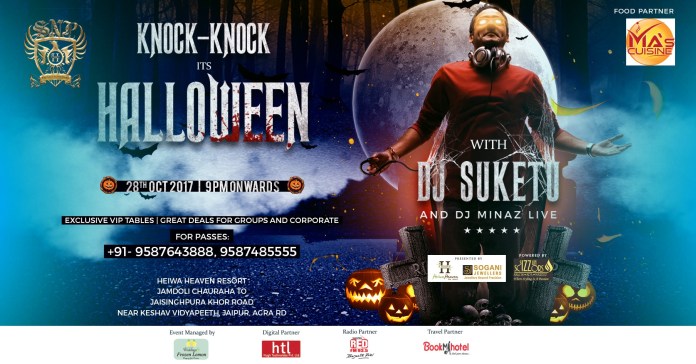 The package for Halloween Night starts from INR 3000 only per couple that includes all afore mentioned activities and facilities. Being one of these types, SNP is a unique concept of all time that is ready to change the echelon of parties in the town like Jaipur. Planned to deliver the most elite experience to its guests, Heiwa Heaven will organize total 6 parties under SNP every year, one party in every two months. However, they will not be usual boring parties. Full of fun, surprises, unique concepts and activities, it will bring the best experiences of all time for you.
To enjoy all these parties you can become a member of SNP too. For more details about SNP or the Halloween Celebration, you can visit the official page at https://snp.heiwaheaven.com/ or visit our Facebook page.
For more details call: 9587643888
Address: Heiwa Heaven Resort, Jamdoli Chauraha To Jaisinghpura Khor Road, Near Keshav Vidyapeeth, Jaipur, Agra Rd
Get Ready Guys, This is Halloween, time to Scare and Get Scared!
Original Source: https://goo.gl/P1Utco