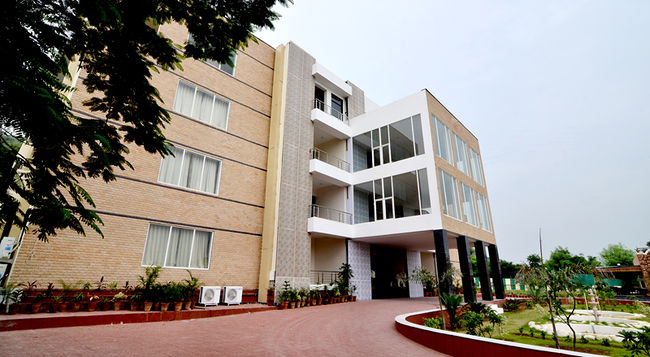 There are several destinations in India that are worth your time. These destinations catch the attention of holidaymakers from every nook and cranny of the world, but none of them seems as exuberant as Jaipur – one of the most regal places in Rajasthan fondly known as "Pink City". Well-known for its rich historical and cultural heritage, Jaipur is loaded with forts and palaces that will make you step back in time.
Needless to say, you want to add your royal holiday in Jaipur to your collection of memories. So, it's important for you to search for the best luxury resorts in Jaipur.
If you are one of those who don't want to break their banks, look no further than booking a luxury resort in the one of the most incredible cities of India. If you want to treat your loved ones with an enjoyable holiday, a luxury resort will delight them deep inside. With a plethora of luxury resorts in Jaipur, you will be spoilt for choice.
Looking for the best accommodation in Jaipur?
Staying in a luxury resort will not only offer you a fun but the most wonderful experience you will ever ask for. These resorts seem to be a perfect choice for a holiday you have been willing to take for months or years. Furthermore, they come equipped with that imperial architecture that gives you a princely treatment and their amenities cannot be expressed in mere words. Not only do these resorts make you feel at home, they are also pocket friendly.
Choose the best resort in Jaipur for a perfect weekend break that will rejuvenate your mind, body and soul. Other than making you feel on top of the world, these luxury resorts will serve you with:
World-class Facilities
Stunning Locations
Wonderful Interiors
Spacious Accommodation
Scrumptious Local and World Cuisine
Breathtaking Landscapes
Moreover, there are special packages you can choose from. The best luxury resorts in Jaipur are a perfect choice for day outings, adventure sports, kitty parties and school picnics. In fact, the rooms in these resorts will make you feel relaxed from head to toe as if you're laying on the bed in your home. These rooms can be categorized into the following:
Deluxe Room – enjoy mesmerizing views of the whole area at the deluxe room.
Executive Room – consists of all the basic facilities required to make you feel
Suites Room
Rain Forest Glam Camps
Located on the outskirts of Jaipur, you will be at a loss for words with the aesthetically pleasant surroundings that are enough to please you. These resorts will impress you with the finest amenities that fit well within your budget.
You can make your stay more pleasurable with facilities like health spa, game zone, swimming pool and many more. If you are accompanied by your kids, they will have a great time that you will keep returning to the resort over and over again. The Pink City is literally packed with luxury resorts that will pour all the amenities you need to make your stay enjoyable.